Google Chrome was a bull's eye from Google. Google owes a lot to Google Chrome in staying in the business of digital ads. Google Chrome is so perfect that statisticians have stopped measuring the market share of chrome. Back in 2008, Sundar Pichai and other team members launched Google Chrome that saved Google. With around 65% of market share, Google Chrome is a super popular browser. While Google works on capturing more and more market share, there are a ton of awesome chrome settings you should use to make the most of the browser.
As part of this post, I will share 10 chrome settings that you will find extremely helpful while using it regularly.
Read Also: 15 Amazing keyboard shortcuts that you probably aren't using right now
10 Google Chrome settings that will change your browsing life instantly
#10 Enable Parallel Downloads
Internet is a cool thing but downloading large files on Chrome is that cool thing. Chrome is not the best at downloading large files in the default chrome downloader. Downloader cancels the large files due to some of the other issues and we have to download that all again.
This chrome setting will not ensure the download for sure, but it will definitely minimize the chances of the downloads getting canceled by increasing the download speed.
Enable parallel download feature on the chrome flag's page. Chrome Flag is the page where all the experimental features are hosted. You can navigate to the Chrome Flag page and search for "parallel downloading" in the search bar and enable this. Relaunch Google Chrome after this to ensure this setting works right.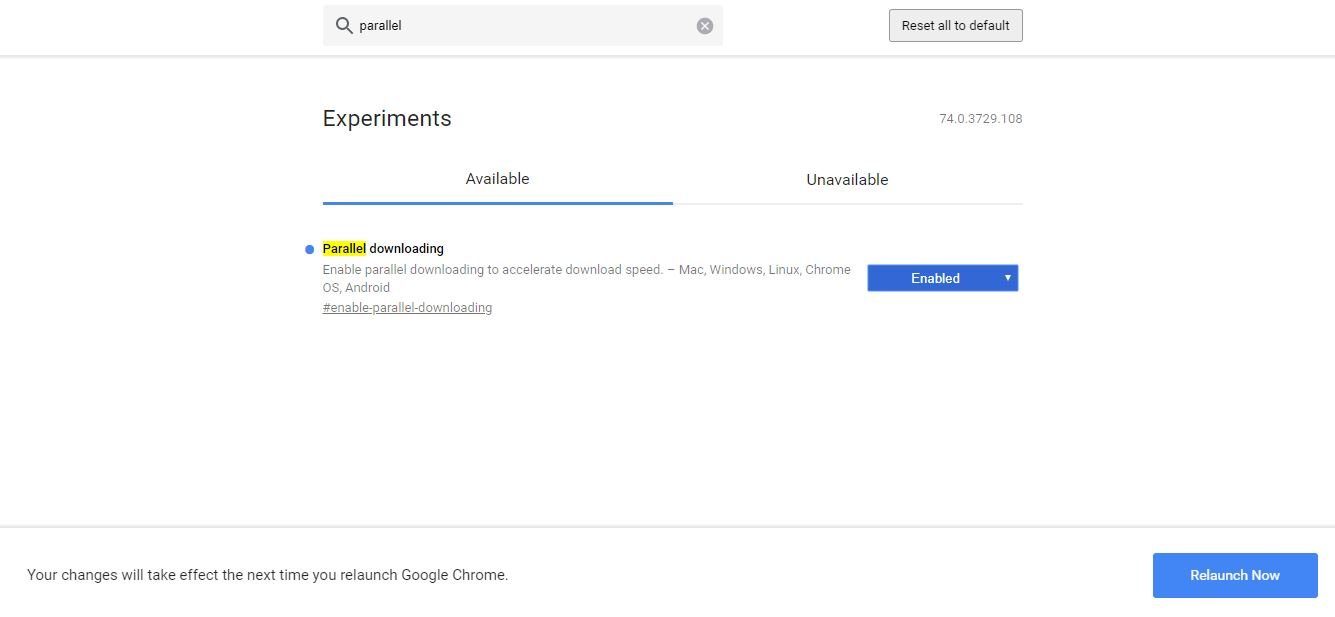 #09 Automatic Card-Discarding
Did you notice a lag in Google Chrome when there are too many tabs active? Well, Google Chrome loves to feed on your RAM. You can work around this situation by enabling the Automatic Card-discarding flag.
Simply search for an automatic card discarding flag in the Chrome Flags page and enable this setting. Once you enable this Chrome setting, the tabs from the bottom (least used) will be killed. You will have to reload that tab when in need.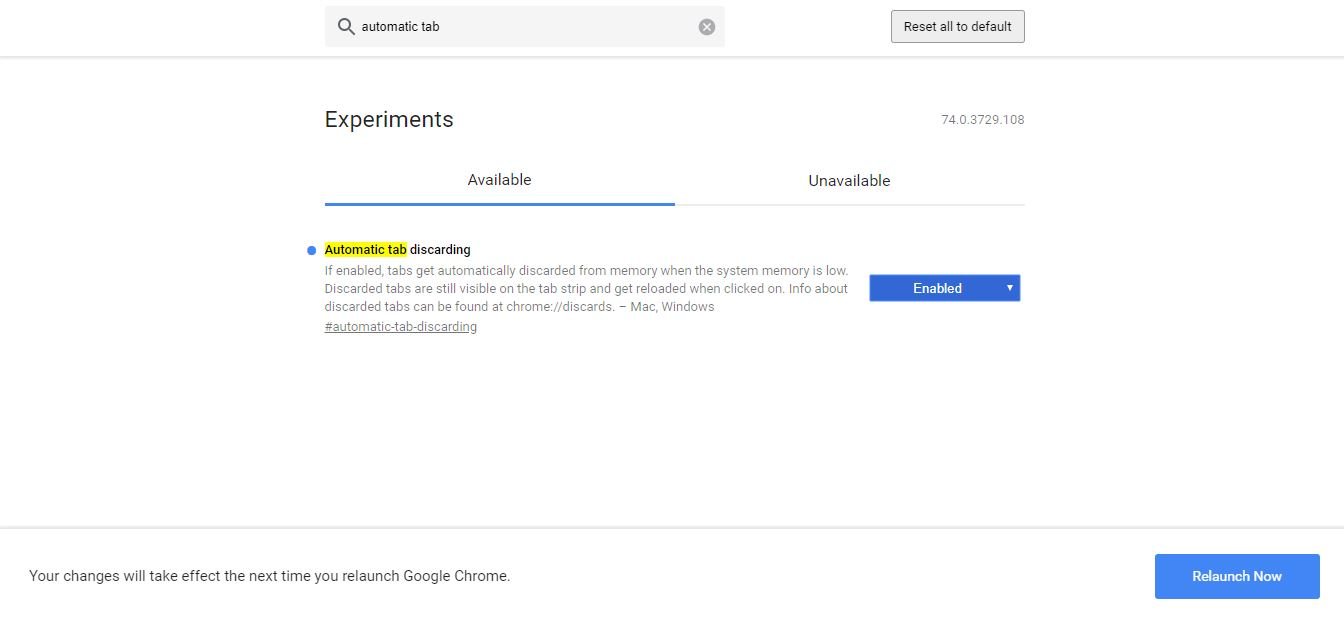 This way, whenever you have tabs that are unused, Google Chrome will remove those tabs from the memory and yet keep it available for you.
#08 Use DuckDuckGo as default search engine
With Chrome 73 Stable version, you can now change the default search engine to DuckDuckGo. Unless you've lived under a Dwayne Jhonson(The Rock), you'd know what DuckDuckGo. It is a privacy-focused search engine that is pretty efficient and most importantly, it doesn't track you as Google does. You'd freak out if you know how badly Google keeps an eye on you.
To change the default search engine, simply go to the Settings page and find the Search Engine section. Change the default search engine to DuckDuckGo. Being used to the Google search results page, you'll find the interface a bit off but trust me you'd love the experience when you don't see ads based on your search history.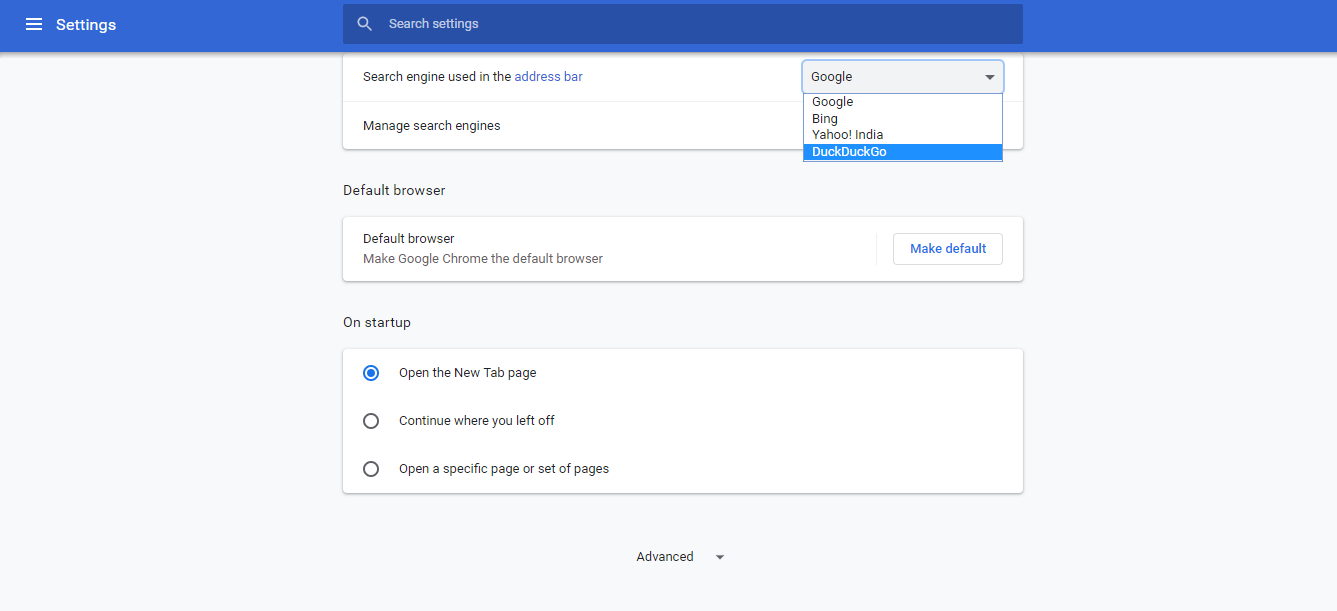 #07 Search for Drive files in the Omnibox
Omnibox aka the Google search bar/address bar in Google Chrome browser. This is not just confined to searching for your queries, but there's a lot to it. You can use it as a calculator, calendar, auto-complete prediction, and more.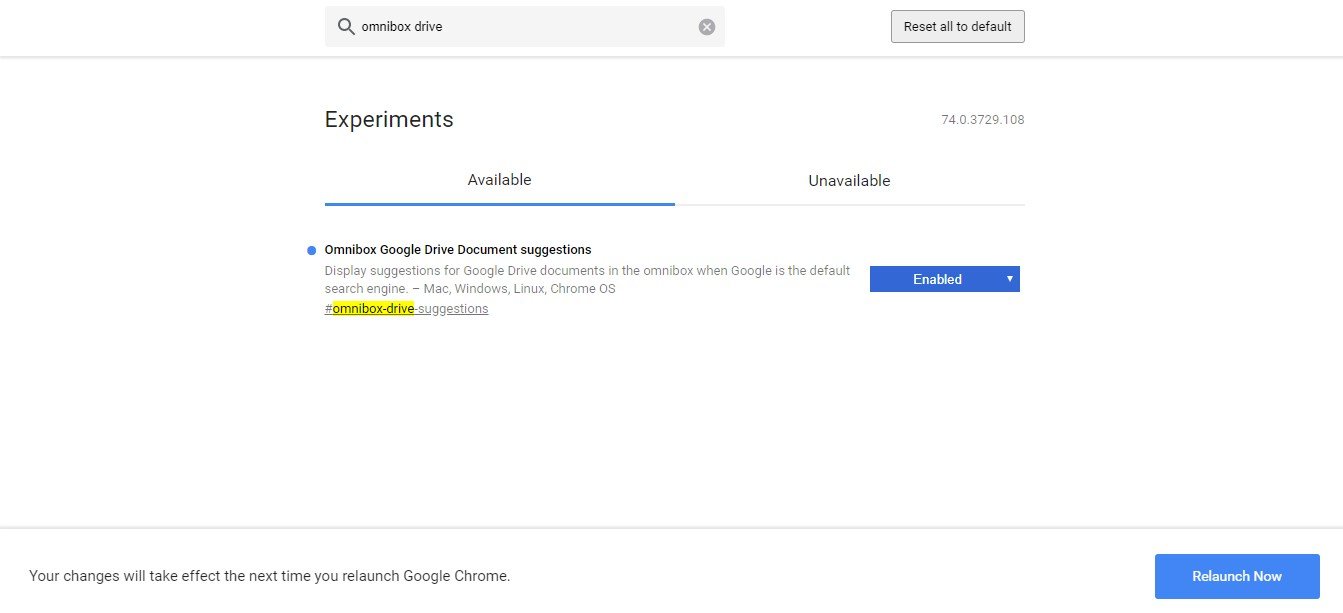 Once you enable this chrome setting, you can search for Drive files directly from the Chrome search bar. You can search for the owner's name, file type, folders, and more. Make sure you are logged into your Drive account to use this setting rightly.
#06 Assign keyboard shortcuts for extensions
With the latest version of the Chrome browser, you can assign keyboard shortcuts to Google Chrome extensions. One of the biggest reasons why Chrome is so much popular is the huge library of extensions that "extends" the features of chrome browser.
While accessing installed extensions on your browser is pretty easy but you can further make it quicker by assigning a shortcut to those extensions. Simply go to the chrome extension shortcuts page and assign shortcuts to the extensions you'd like to access instantly.

#05 Chrome Duet for mobile version
Our mobile phones are getting taller and wider. This is both good & bad for us. Sure, it gives you a huge display to see what matters the most. But this also makes difficult to use the smartphone with a single hand. This leads to a problem while using chrome on smartphones. Luckily, you can fix this with a cute little flag available on chrome for smartphones.
Simply navigate to Chrome Flags page and search "Chrome Duet" and enable it. This will enable important buttons like home, search, tab switcher, and overflow menu at the bottom of the screen so that you can use it easily.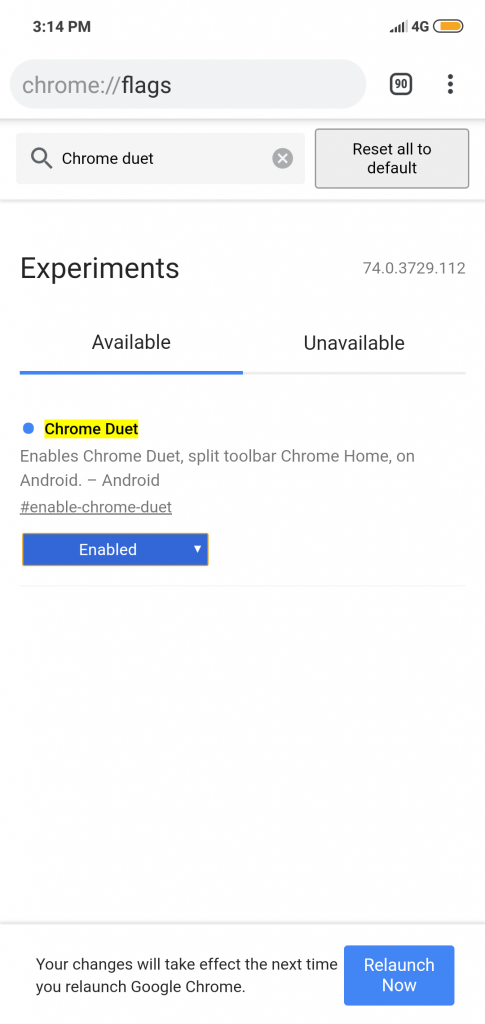 #04 Automatic password generation
While signing up for services and other websites, we generally have to create a username & password. Furthermore, having a strong password is of utmost importance. You can let Google chrome generate automatic passwords for you and once you've signed in, the browser will even prompt to save that password.
No more hassle of remembering a strong password anymore. Simply search for Automatic password generation in the Chrome Flags page and enable it. Relaunch the Chrome browser and whenever the browser detects the account creation page, it will do its magic.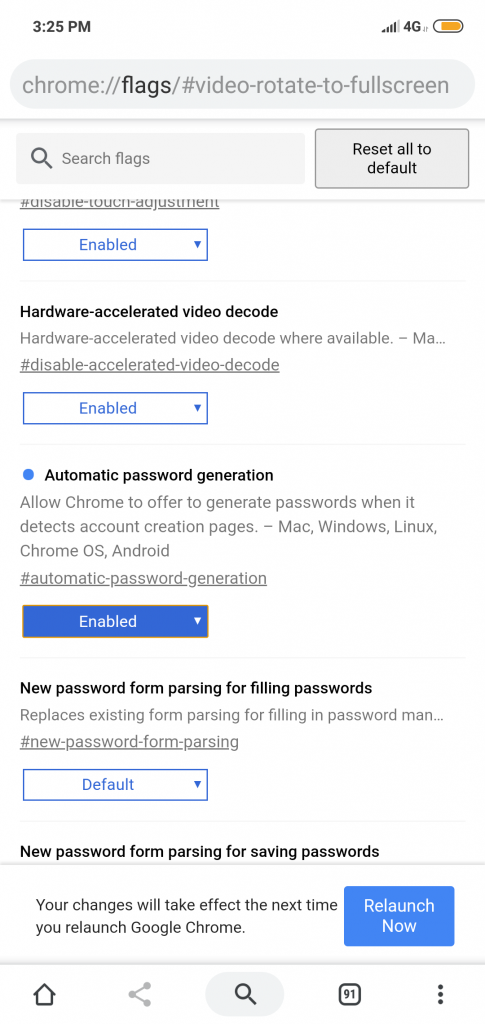 #03 Allow extensions in Incognito
By default, Chrome doesn't allow extensions to run in Incognito mode. Consider this as a move toward privacy. However, if there's an extension you cannot live without you can use that in Incognito mode too.
Simply head over to the Chrome Extensions page and click on the Details button of the extension you want to use in Incognito mode.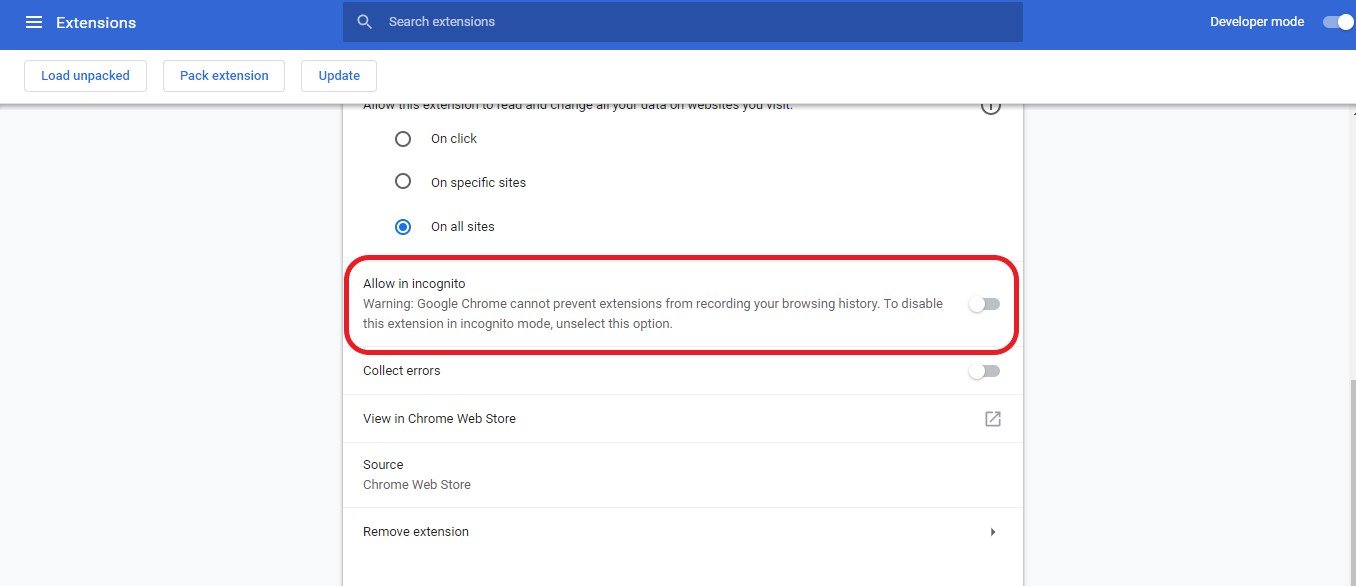 Scroll down the details page and look for Allow in Incognito slider and click to enable it. Once you've done that, you will be able to use only that particular extension even in Incognito mode.
#02 Disable background apps
By default, Google Chrome continues running apps in the background even after we close the app. That's not cool at all. When I close an app, I literally want everything related to that to be closed. Fortunately, you can do that in Chrome for desktop. Simply navigate to the Setting page  Advanced and in the system section, disable "Continue running background apps when Google Chrome is closed".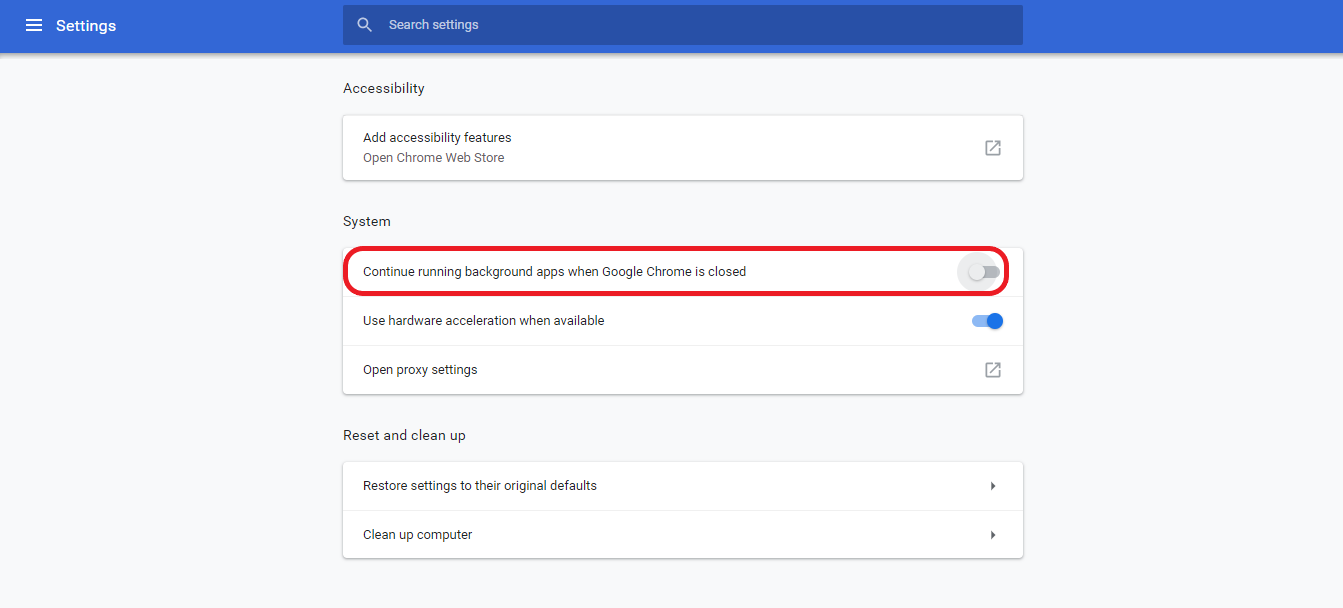 This will save a lot of battery and resources you'd need to perform other tasks.
#01 Create shortcuts for most visited websites
Okay. I"ll admit, I'm lazy to type YouTube.com to open youtube in my browser. Though there's autofill, I still find typing YouTube tiresome. Chrome got me covered here. Now I can open youtube without relying on autofill.
With shortcuts for a website, you can assign shortcuts to any website you visit most often. Simply navigate to the Chrome Search Engines section and click on the Add button next to the "Other search engine section" as shown in the image below.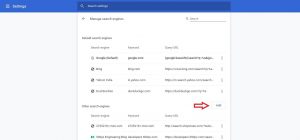 In the next window that appears, add the website name in the search engine field. The shortcut you'd like to assign that website to and its URL in the last field.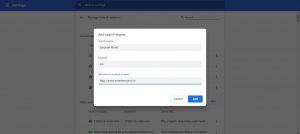 Click on Add button and in the search bar type the shortcut you've added and you will see the website waiting for your already.

Final thoughts on Chrome Settings
This brings me to the end of this article. I hope these Chrome settings will help you make the most of the browser. Sure, it takes a lot of RAM and therefore, I will be coming up with the best Chrome alternative up next.
While I get that article ready, I'd request you to share this post with everyone in your network. There's a 65% chance that they'd be using Google Chrome daily. Also, share this in your social media network for more people to use these settings. Furthermore, did I miss any setting that you use and want me to include in the list? Mention that in the comment section below.
You can join my mailing list and telegram channel to get exclusive and instant updates right on your smartphone.