The worst part of Snapchat is that you can't change the username. I had to create a new account because I no more liked the username I had previously.
I don't even remember if I even deleted my previous account.
Follow these steps to change the username of your Snapchat profile. (without deleting your Snapchat account)
Snapchat Username vs Display Name
Just like any other social media platform, Snapchat has a display name and a username. The display name can be changed any number of times. It's simply an easy way to recognize & search for your profile.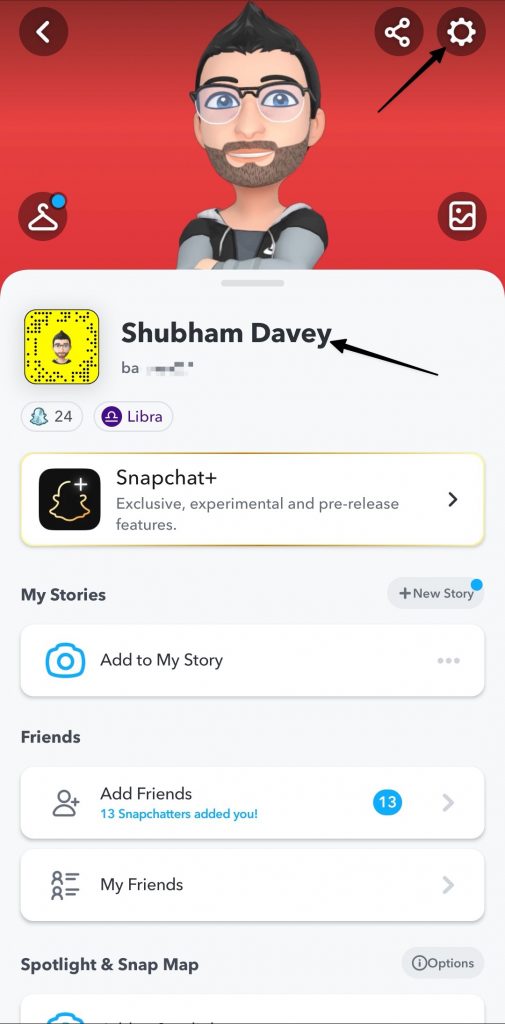 Most usernames are so unique that they're beyond recognizable😜. Maybe that's the reason why most social platforms have strict policies for usernames.
They get reviewed, less frequently changed & sometimes, not change at all (like on Reddit)
Why Can't You Change Your Snapchat Username?
All Snapchat users can change their usernames, you might want to check if there are any app updates that you might have missed. Update the app or reinstall the app if you can't change your snapchat username.
Snapchat have made an official announcement that all users can change their usernames.

Change Snapchat username on Android & iOS
Snapchat has heard us, but there's a condition. You can change your username only once a year.
Furthermore, you can choose a username for your Snapchat profile that's never been used before. In other words, you won't be able to revert back to your own username previously used. What kind of security is this? 🤯
Note: Tap on your profile (bitmoji icon) to find your username under your display name
With that said, let's change your snapchat username
How to change my username on Snapchat?
Tap on ⚙️ to open Snapchat settings (as highlighted in the image shown above)
Tap "Username" under the "My Account" section
Tap "Change Username"
Enter your new username, then tap "Next"
Enter your password to confirm your username change, then again, tap "Confirm"
Here's the official video from Snapchat to help change the username
How to change your display name on Snapchat?
You might need to change how your name appears on Snapchat in comments or when someone visits your profile.
Here's how to change your display name on snapchat:
Under "My Profile (Bitmoji icon) " Tap ⚙️ to open Settings
Tap on "Name" under the "My Account" section
Enter new display name and select "Save
You can even choose to remove display name which will show Snapchatter against your name when you comment on other posts, as shown below.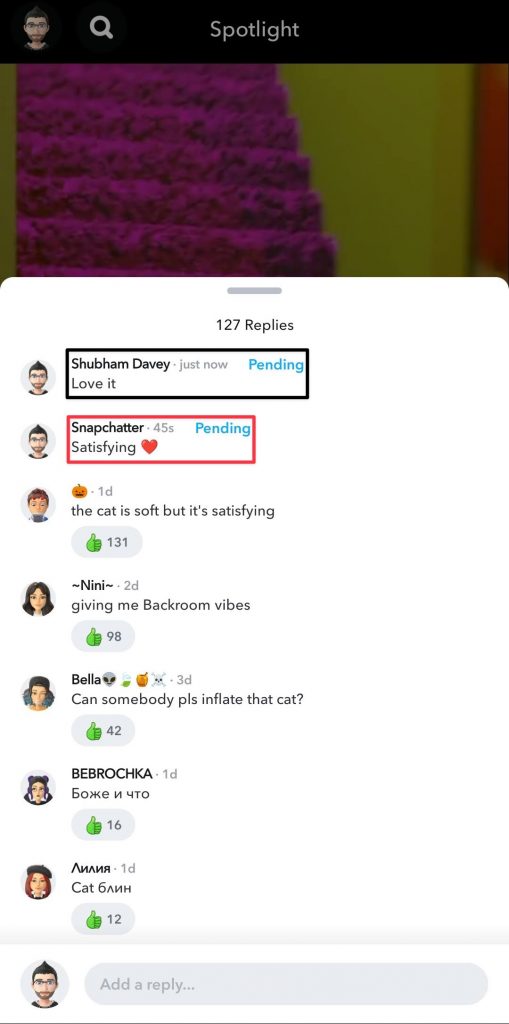 Important notes
The comment highlighted in black rectangle is my profile with a display name. The comment in red is my profile without a username
Furthermore, users will continue to see the display name you had when they first added you. Only new friends will see the updated display name
People who have you in their phonebook might see the name they have saved your contact number with. Easy to recognize you amidst the crowd
If you're a content creator, you're expected to have your display name abide by the display name guidelines laid by Snapchat
You can always find your friends using display names, even if the usernames has changed